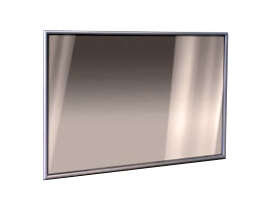 Shipping and Delivery from £ 4.99
Estimated delivery date:
15. December - 2020
Estimated delivery date:
9. December - 2020
Guernsey, Jersey, Isle of Man
Estimated delivery date:
10. December - 2020
Discounted price in bundle
£ 24.90
£ 27.90
£ 29.90
Price includes all applicable taxes and fees
Availability: Manufactured to 24 hours
Aluminium Frame for Puzzle 1000
NO MORE GLUING! For our Puzzle 1000 pcs. Using our frame, you can save your assembled puzzle without gluing it. Simply place it on the solid mat and cover with the transparent acrylic sheet. Thanks to our modern, lightweight aluminum click clack puzzle frame which is already assembled, in just few quick steps you can preserve your beautiful photo puzzles and hang them on any wall in landscape or portrait position. And once you get tired of the framed image you can easily dismantle the jigsaw and replace it with another one. This is the best way to appreciate your jigsaw and you can put it together again and again.